Information Session
20th January, 2022

Thinking of having a vasectomy? What every man needs to know

If you're thinking of having a vasectomy, here at The Carina Medical & Specialist Centre we offer discreet walk-in walk-out vasectomies at our practice in Carina, Brisbane that can usually be performed within 45 minutes with our experienced vasectomy Doctor. We've put together a few frequently asked questions for you to consider if you are thinking about whether this option is right for you and your family.

First, meet our experienced Doctor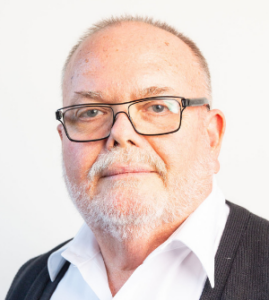 Dr Greg Wuth has significant experience with vasectomy procedures and you can feel safe and comfortable knowing you are in the right hands.
Dr Wuth graduated with a Bachelor of Medicine & Bachelor of Surgery (MBBS) from the University of Queensland in 1975. He spent 12 years as a Medical Superintendent of country base hospitals with minimal specialist support except for local surgeons who were happy to train him to perform many operations including Caesarean Sections, major emergency orthopaedic, general surgical procedures, and skin surgery including flaps and grafts. Dr Wuth went on to spend 6 years as a Medical Superintendent at the Mater Children's hospital where he was appointed Clinical Senior Lecturer in Paediatrics to the University of Queensland which involved teaching and examining medial students.
Dr Wuth also maintained his general practice and emergency medicine interests during this time by working nights at Redlands Hospital and weekends at a general practice located in Cleveland where he is now one of the practice principles.
He also has a Masters degree and two specialist qualifications in health care provision.
What is a vasectomy?
Vasectomy is a surgical operation for male sterilisation. It is a very effective, safe and permanent form of contraception. If you feel that your family is complete or certain that you don't wish to have any more children, vasectomy may be the right option for you.
How effective is a vasectomy?
A vasectomy is extremely effective, with close to 100% effectiveness rate.
More than 30,000 men get a vasectomy in Australia each year. In total one in four men over the age of 40 have had a vasectomy. Vasectomy is more reliable than other methods of birth control, such as condoms or withdrawal, or for women, the contraceptive pill, intrauterine devices (IUD's), diaphragms and related methods. For men, vasectomy is less complicated and less expensive than tubal litigation, the permanent method of birth control for women.
How long does a vasectomy take?
The vasectomy procedure usually takes around 30-45 minutes. We'll let you know how long your procedure will take when you attend your initial consultation.
When should you consider getting a vasectomy?
Vasectomy should only be considered by those couples whose family is complete: it is meant to be a permanent procedure.
Is Vasectomy suitable for you?
About 95% of men are suited to local anaesthetic vasectomy. A small number of men are not able to have a local anaesthetic procedure, usually for reasons of complicated anatomy, such as a large hernia, hydrocoele, or varicocoele. For this reason all men contemplating vasectomy need a pre-operative interview and examination with Dr Wuth.
Is a vasectomy painful?
You will be awake during the procedure. We use a local anaesthetic to offset any pain or discomfort. You may feel some discomfort or slight pressure, but overall the level of pain will be extremely low. Ordinary pain killers and a cold pack will help manage discomfort when you get home.
How long does it take to recover from a vasectomy?
It is recommended you take it easy and have a day or two off work or more if your work is very physical.
What is the cost of getting a vasectomy?
The cost of a vasectomy at the Carina Medical Vasectomy Clinic is $495. You may also be entitled to a Medicare rebate for this procedure of $195.40.
How to make an appointment?
An initial consultation with Dr Wuth is required prior to booking a vasectomy. We advise that this appointment is scheduled at least two weeks prior to the vasectomy booking. At your initial consultation, Dr Wuth will explain any risks and relevant treatment options prior to the procedure. We have flexible appointment times are available that will suit you and your family needs.
If you're ready, you can make an appointment online for an initial consultation with Dr Greg Wuth or click here to learn more.