Health
18th November, 2022

How To Choose A GP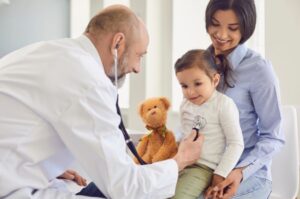 All of the general practitioners in our Brisbane clinic have many years of experience working with local patients and participating in their community. When you're looking for a new GP, it's important to consider how their particular background fits with you and your family's needs. Many people choose their GP through word of mouth, so it can be difficult to find one when you don't have any recommendations.
When you're choosing your new GP, you may consider asking your current doctor for advice. Most will be professional and will be happy to help you find someone that will be a better fit for your circumstances. Alternatively, you can speak with pharmacists and other health professionals and ask whether they have any recommendations.
You need to choose someone who is reasonably fluent in your language, bonds well with you, has a professionally kept practice, is well-accredited and has experience with any specific health concerns that you may require help with.
It can be tough to know whether you're making the right choice, but if all else fails, go with a GP who works from a long-established clinic. This is usually a good sign that they fit well with the community.
Book an appointment with a GP
You can book an appointment with one of our GPS by clicking here or simply by calling us on 07 3398 8188.